Watch a short video to see how it works
TextP2P - The Ultimate Text Messaging Platform
with Ringless Voicemail & Email Marketing
Mass texting with a personal touch. Your message sends from a local number and replies come to one inbox!
100 FREE credits with no obligations or setup fees.
We provide 3 ways for you to connect with your customers all in one platform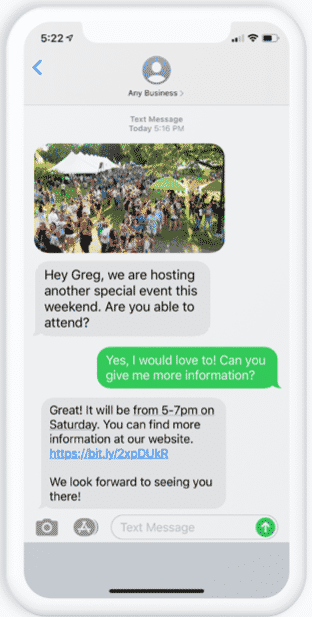 Engage your customers or team members in a personal way wherever they are!
Instant Message Delivery
Once you hit send, your message is delivered almost instantly. Set up a text message marketing campaign and get clicks or user feedback within minutes.
Personal touch
Send personalized messages from your dedicated local number so your customers feel it's really coming from you.  Insert your recipient's name and other custom fields along with a picture for more engagement.
Unbeatable open rates
People "check" email. They "get" text messages. Text messages have a 98% open rate, and according to recent studies, most people would prefer to be contacted by text.
Open Rate for Text Messages and Ringless Voicemail Messages
Percentage of people who say they prefer a text message over other forms of communication
Text Messages Read within 3 minutes
Percentage of marketers that say text marketing is "very effective" for them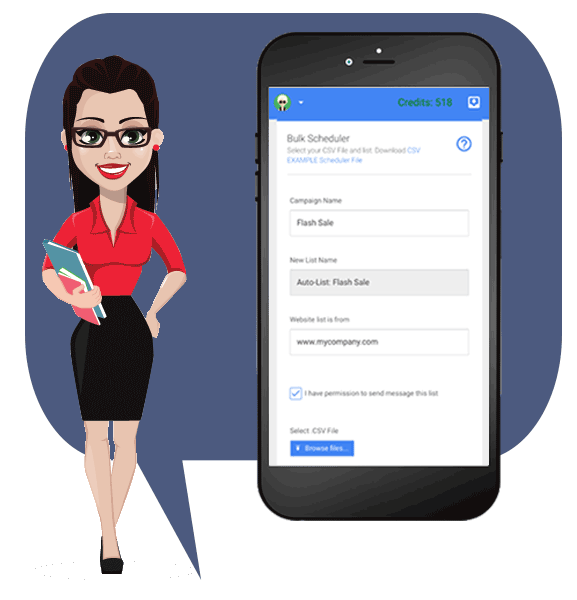 We all know that the fortune is in the follow up!
Make follow-ups easy by scheduling or bulk scheduling reminders, connections and notifications.
Connect individually with your customers through a shared Inbox.
No more customers falling through the cracks.
Use unlimited contacts, client notes and lists to organize your sales funnel (i.e. Potential, Current, Loyal).
Bulk upload contacts directly to specific lists.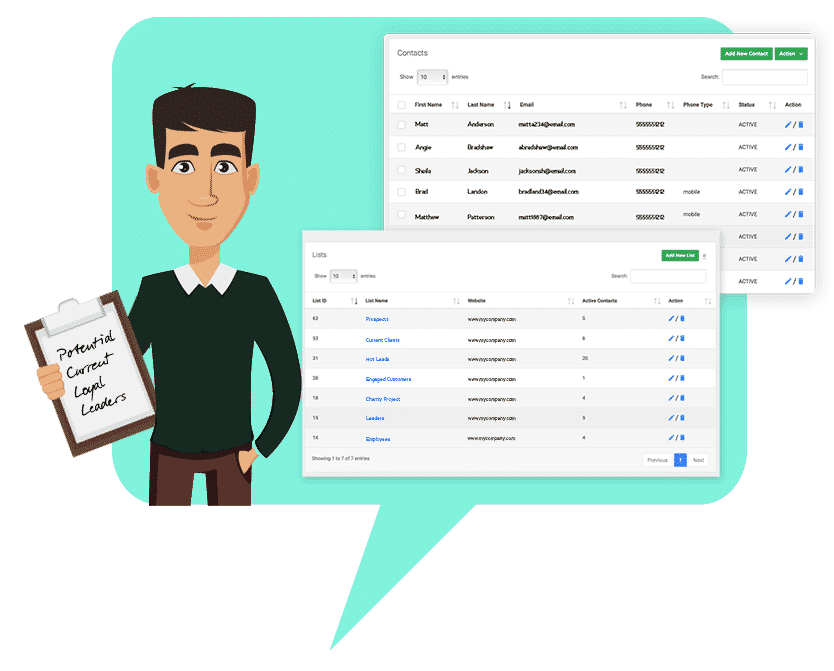 TextP2P has revolutionized the way we communicate with our most valued customers and clients. There are so many cool features that make communication easy and effective. We've especially enjoyed the ringless voicemail features. We used to depend mostly on email communication, but now we're able to send text messages or voicemails in an instant, and with a nearly 100% open rate. TextP2P has been a phenomenal tool for our corporation.
General Manager, North America Modere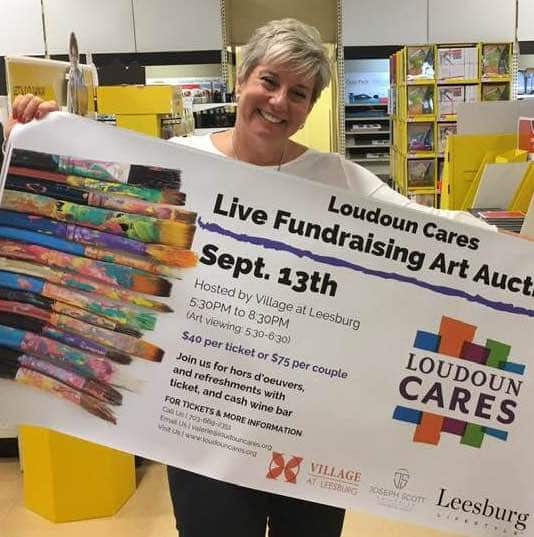 This software gave me a way to quickly survey the people we help and check in on them. It was easy to use and I received a 37% response rate to my survey questions. TextP2P is amazing, affordable, and impactful software that has helped our nonprofit to cut man hours. Prior to this we would call past clients individually and spent hours on the phone. This has allowed us to get results in the touch of a few buttons. The customer service is off the hook and I am already thinking of new ways I can use the service to help gather data for our nonprofit. Thank you TextP2P!
Loudoun Cares (Non-Profit)

TextP2P has made such a difference! I was feeling scattered and lost until this came into my life. Now, I feel more in control. TextP2P has made my follow-ups easy by scheduling bulk and individual reminders, making connections and sending notifications. I've been able to organize my sales funnel which has helped with making sure that every potential client, business partner or booth renter is communicated with on a regular basis. TextP2P has helped me grow my business, build trust, and solidify client relationships. I love it!​
Profession Network Marketer ・ Salon Owner

We're so excited! We just finished our annual leadership event, It's All About You 2018 and it was a complete success! We would not have reached as many people with our message had it not been for TextP2P. Because of TextP2P, because of their personal coaching and because of their message and marketing and their ability to help us share this message, in only 90 days, they helped us have so many people here. I would recommend them to anyone without a doubt. Hands down.
Dr. Sherri Yoder & Crystel Smith
Authors ・Speakers ・Entrepreneurs

TextP2P has provided much better engagement for our team! We've seen an immediate increase in engagement on our team with information we send out through TextP2P. We are confident it will be a game changer for our business moving forward. Truly we have found it to be very user friendly We have had more people take action on the business initiatives we are creating than ever before.
Business Owner ・JAB Fitness
We can easily integrate with thousands of cloud based platforms through Zapier or our powerful API.