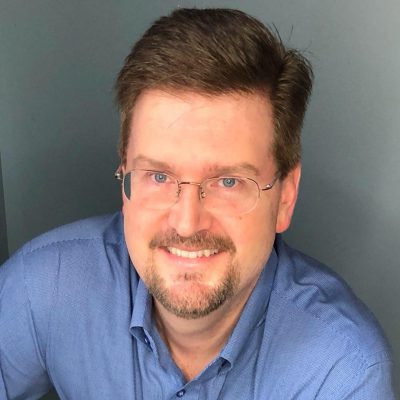 Hi, I'm Greg Armfield the owner and creator of TextP2P.  Being a long time entrepreneur, I realized I needed a better way to communicate with my customers and leads. I was frustrated with my current communication channels: email, phone, and social media, so I knew I needed a texting solution.
After researching and trying out many of leading texting platforms I was left frustrated due to price, functionality, or complexity. Therefore with a background of over 25 years in software design and development, in 2018 I decided to build my own text marketing web application, TextP2P.
TextP2P launched as a business in 2019, and quickly it took off as a premier provider in the text marketing space. With feedback from our customers, TextP2P has grown to now support Ringless Voicemail drops and Email marketing as well. In 2020, we were awarded business of the year by the Loudoun Chamber of Commerce.
How Do We Compare to the Competition?
We send text messages from 10 digit local numbers and not 5 digit short codes which are blocked by many carriers. Also people immediately know that messages coming from a short code is a bulk marketing text and therefore disregard it.
We do not require your customers to explicitly opt-in to text messages before you can text a contact like most other companies. Since these are already your customers and you should already have their consent to contact them.
We allow up to 1600 characters in 1 MMS text message. Other companies will only allow SMS texts which limit you to 160 characters per text or split your longer messages into multiple texts.
Ringless Voicemail – By offering the ability to not only text your customers but also to leave them a personal voice message really differentiates us from the competition.
Text Surveys – we are the only company to offer MMS text surveys with up to 1600 characters for questions and answers.
Customer Support – everyone says they have great customer support but try us and see how we are truly better.
Very easy to use. Our goal was to design TextP2P to be simpler and easier to use than the competition.
Extremely affordable. Some of our competitors with similar services have pricing starting at $199/month where ours starts at just $21/month with a 14 day free trial.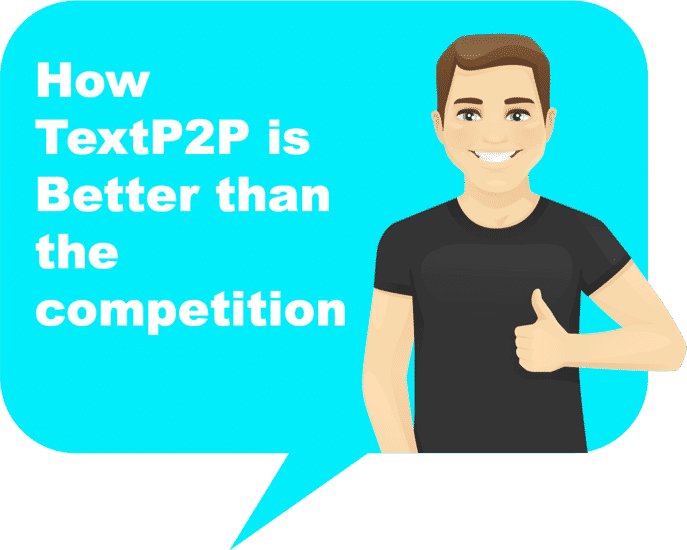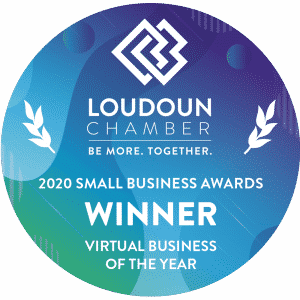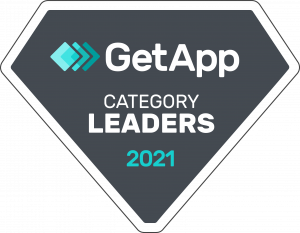 Hear What Our Customers Are Saying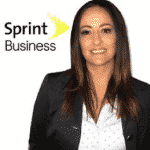 TextP2P helped me streamline the communication process and bridge that gap between my customers and I. It created a real time dialog I was Not getting with my email blasts. Had pointers on wording which is huge and over all has helped me organize my customer base and spend less time chasing people. – Jen W.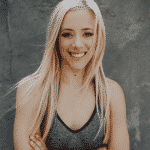 I am loving how easy this system is to set up as well as get in contact with my clients and team! I am looking forward to continue using this to help me simplify my business as well as staying connected with my customers and coaches! – Jessie B.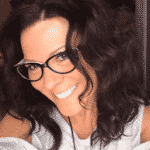 TextP2P has made such a difference! I was feeling scattered and lost until this came into my life. Now, I feel more in control.   TextP2P has made my follow-ups easy by scheduling bulk and individual reminders, making connections and sending notifications.   I've been able to organize my sales funnel which has helped with making sure that every potential client, business partner or booth renter is communicated with on a regular basis.  TextP2P has helped me grow my business, build trust, and solidify client relationships. I love it. – Kerri S.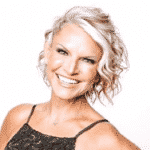 We've seen an immediate increase in engagement on our team with information we send out through TextP2P. We are confident it will be a game changer for our business moving forward.
We have had more people take action on the business initiatives we are creating than ever before. – Joy B.