Introducing TextP2P's New Text Messaging Mobile App for iOS and Android
Convenient bulk texting is now at your fingertips!
TextP2P Now Has A Mobile App for iOS and Android!
Reviews have always been very positive toward our service, but one thing our users have been wanting for a long time is an app that could further streamline the process of mass texting. The app contains many of the features you already love with more to come! Here we will be highlighting all the current capabilities the app has, as well as ways you can best utilize it.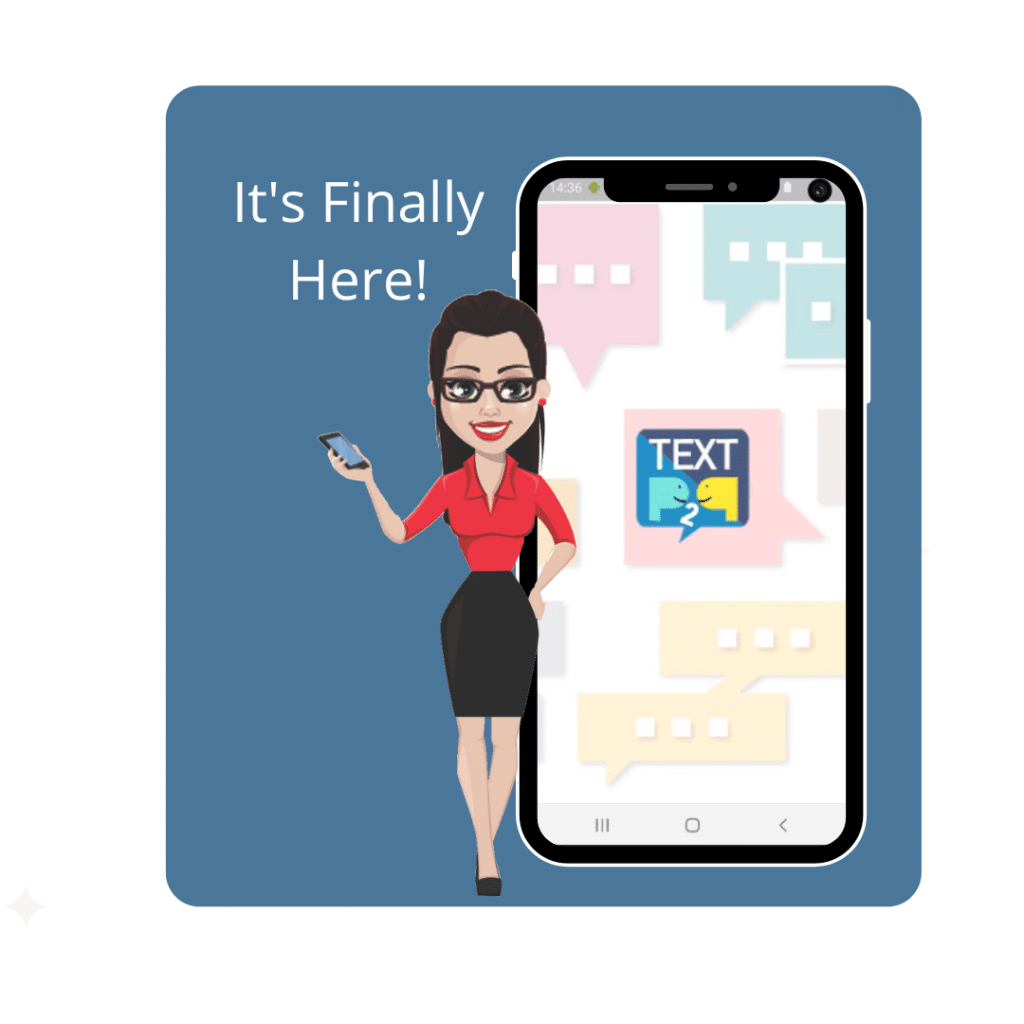 The app is not yet capable of all that TextP2P has to offer, but can provide you easy access to all of our service's core functions. Here is the run-down of what it can do:
Of course you will be able to use TextP2P's app for its most fundamental purpose–texting! Just like on our web app features, you will be able to send fully customized texts to all your contacts from a toll free or local area code number at the press of a button. 
Using this service you can set up a quality drip campaign to keep your customers, donors and patrons informed of all the latest that you and your organization have to offer. Let them know about flash sales, offer discounts and offer codes, ask for donations, take polls, or inform your contacts about new products or special offers. The uses for bulk texting are expansive, and now it is made especially easy with the TextP2P app.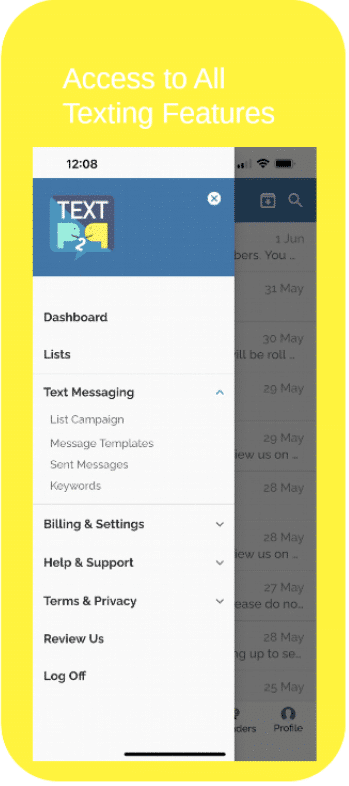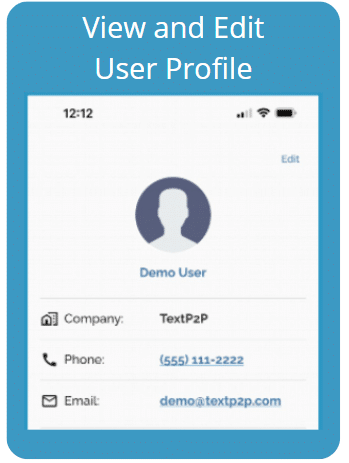 Through the app you can create, view and edit your user profile as needed. You can customize your profile to represent your business or organization. You can also personalize it to represent you individually to those who will be receiving your messages. 
Just like on our website, the TextP2P app allows you to text back-and-forth with your customers. Two-way texting is an excellent way to provide quality customer service. Directly responding to your customers makes them feel more valuable to your organization. This feature also allows you to make personal connections with those on your lists and get very specific and useful feedback from those who have already received your product or service. With this feature being available in the app, you will also be able to respond to customers in a more timely manner.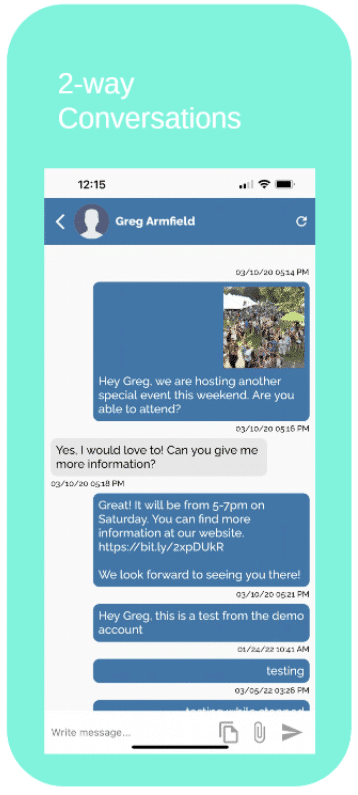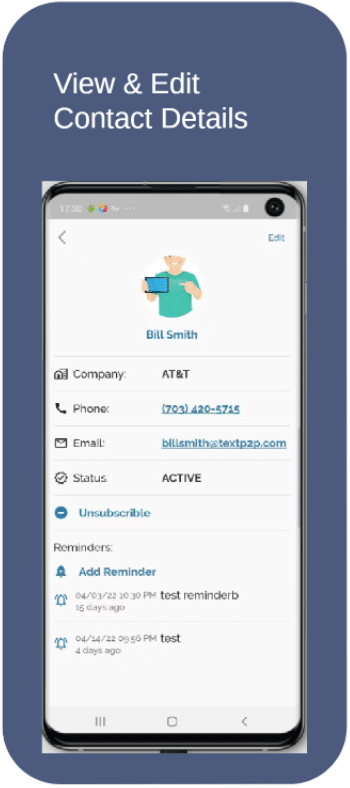 The lists and contacts you have already made will carry over from the website to the app. Directly from the app, you are able to add, remove, and manage your contacts. You can edit the information you have on each individiul contact or set reminders about them. Contacts can be added to pre-existing lists or you can create whole new ones. This allows you to either narrow down the list of people who would receive your text, or cast a wide net. TextP2P can help you do whatever suits your needs.
Receive notifications on your cell phone when a new message arrives which will take you into the app's  inbox. Here you can view all the responses you have received and then simply click on the message you want to see and you can reply back. You can also delete messages or view your contacts' information. This all serves to help you have an easy time responding to your contacts in a timely manner without needing to log into the web application.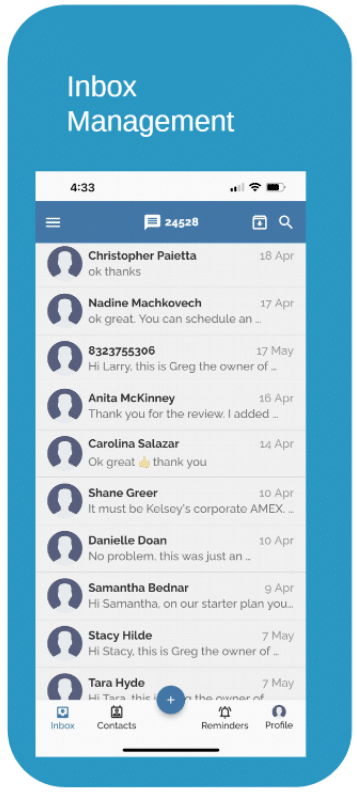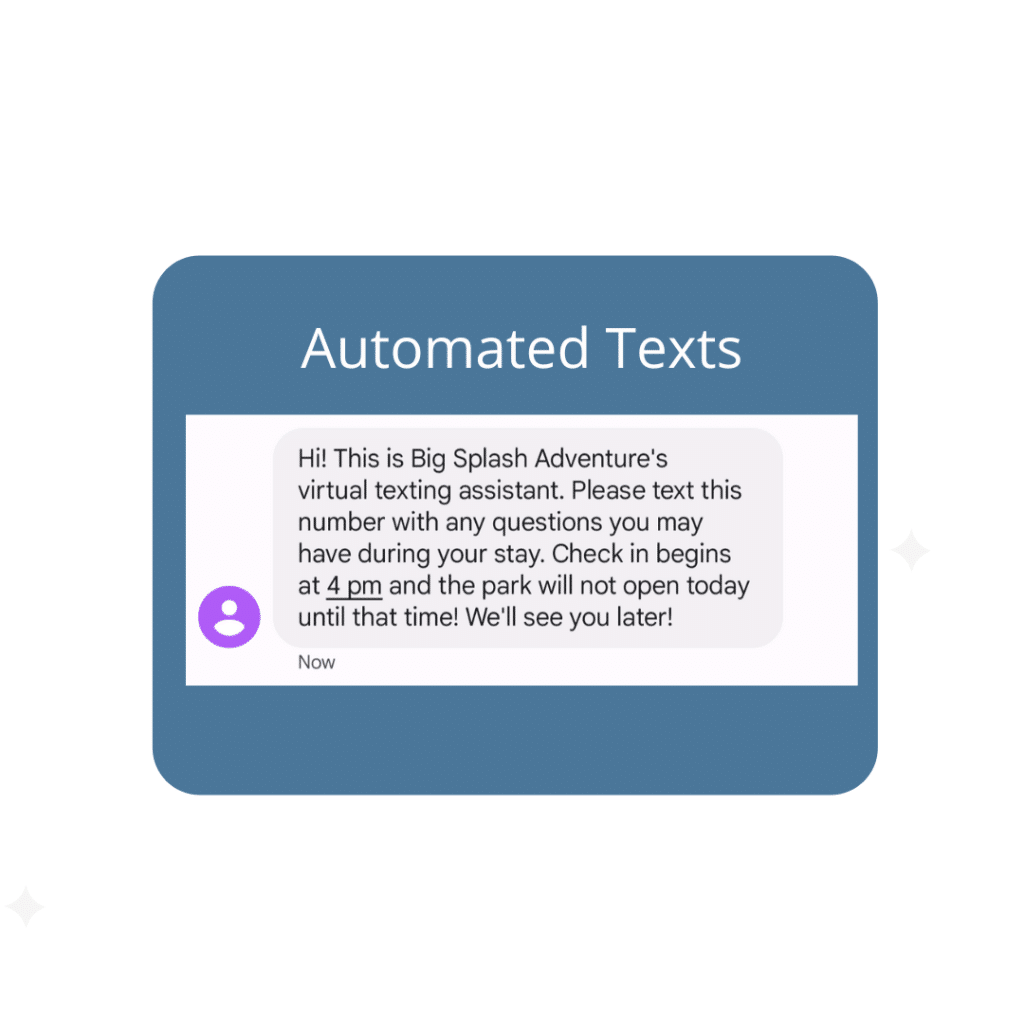 However, you may not always have the time to respond to all your contacts. Perhaps you are receiving a lot of the same questions or responses from your clients. In scenarios like these, it may be better to have messages ready to answer common questions and concerns, or to provide more details should a customer want them. You can set up special keywords for your contacts to text that will automatically send additional information that will be useful.
This is a much desired feature from our users. With the TextP2P app installed, you will be able to receive notifications about the activity surrounding text campaign. You can be informed right away when your contacts respond or for any reminders you set.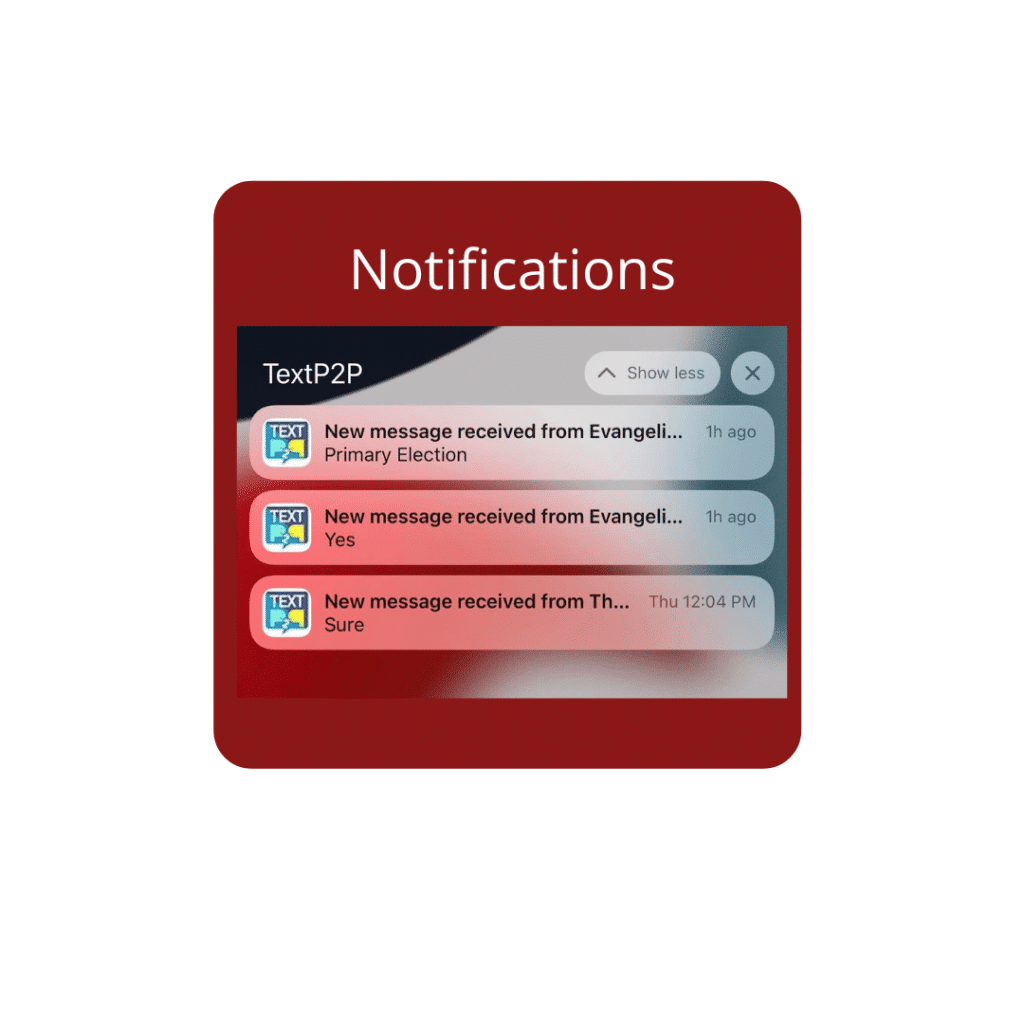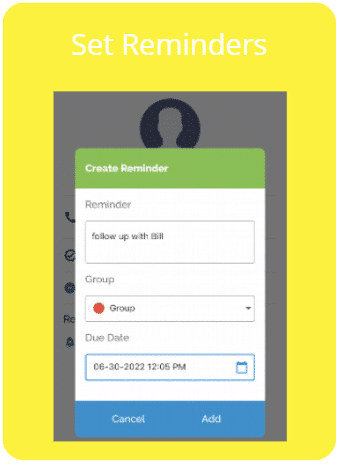 You can not only send reminders to your contacts through automated messages, but you can also set reminders to yourself regarding certain contacts. By going to a contact's information, you can set a reminder and a due date for when to receive it. 
Try it for free for 14 days and get 100 free text credits. After your trial ends our starter plan subscription starts for just $21 per month and includes 500 credits a month. Cancel at any time.
To start using TextP2P in the most convenient way possible, download our free mobile app on the Apple App Store or on Google Play. If you have feedback or suggestions, please let us know.