Reach More Voters with Political Text Messaging
Meet your new super powers
Unleash your new political campaign super powers and get the edge on your competition with a 98% open rate
Ringless Voicemail
Connect PERSONALLY with your voters.
Text Message
Surveys & Polls
Discover what voters want with a 98% open rate!
MMS & SMS Messaging
Send pictures and up to 1600 characters using a local number
Sign-up
Keywords
Find new supporters and volunteers by asking them to text a keyword to opt-in
Automated Marketing Funnels
Gather information, automatically connect!
Mobile Fundraising
10x your fundraising! Reach more voters.
Workflow Automations
Automate your campaign messages!
Zapier Integration
We integrate with over 3000 online applications
Grab Attention with Multi-Media Messages
Text full multi-media messages up to 1600 characters to your complete voter list from a local 10 digit number.
Send Pictures or Videos! MMS messaging generates higher impacts allowing you to send media content to your subscribers, including images, videos, audio files, GIF, and QR. Additional characters enable you to communicate your requests eloquently and clearly- TextP2P allows for 1600 characters per MMS. You can also include a subject line to grab subscriber attention.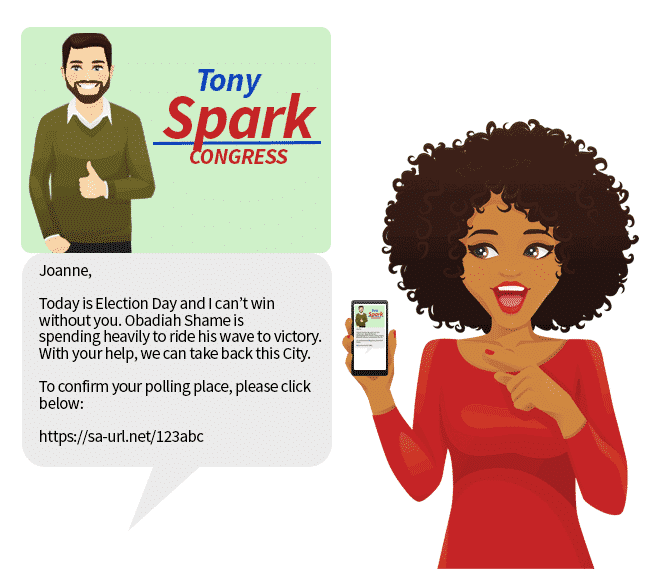 Is TextP2P True Pier to Pier Texting?
Short Answer is NO. TextP2P stands for Texting Person to Person, as we wanted to build a system that did bulk text messaging using local area code numbers in a personal way. TextP2P sends individual text messages that can be personalized with the person's name or other personalized data fields and it allows users to carry on two way conversations yet it's still technically categorized as application to person texting. This means that legally you are only allowed to text people that have opted into receiving text messages from you, therefore you can not buy lists or generate random lists and text them from our platform.

Political Text Messages for Campaigning
Text messaging has been proven to be a highly effective form of communicating with your audience and is a must for political campaigners. It's through these messages that you can gain support, mobilize your supporters, organize volunteers, or even raise funds.
More importantly, voters are becoming comfortable with using text messaging to interact with politicians. For example, it's estimated that Americans received over 3 billion political text messages during the 2020 campaigns. So you, too, can harness the power of this medium.
Benefits of Political Text Messages
Political text marketing allows you to establish direct contact with voters since they don't need an internet connection to receive your updates. 
Over 90% of American adults have a cellphone, which means texts have higher chances of reaching recipients than emails and social media messages. Additionally, text message campaigns have an average open rate of 98%, with the average recipient responding to an SMS within 1.5 minutes. 
Texts reach faster than door-to-door campaigns saving an incredible amount of time. And let's not forget that the response rate stands at 45%. Compared to traditional methods, SMS marketing is undoubtedly the most affordable form of marketing for political candidates. 
Want us to do it for you?

Message us below for details and pricing.

Common Uses of Political Text Messages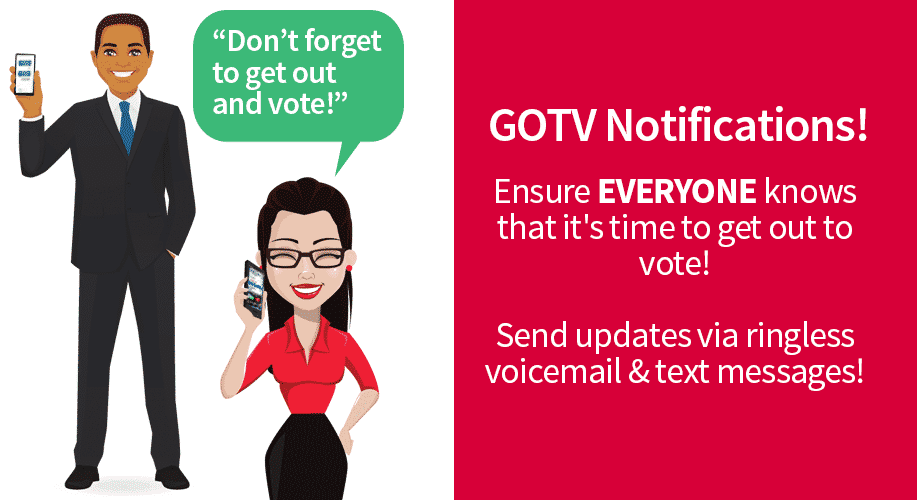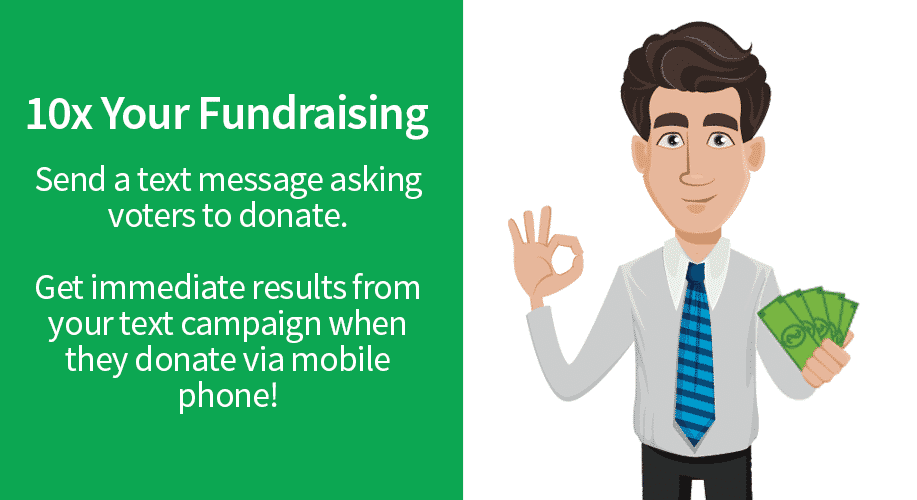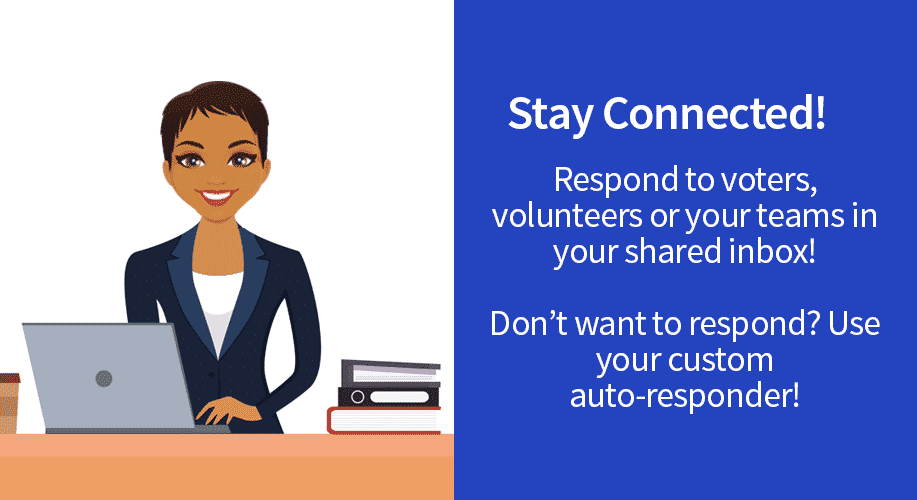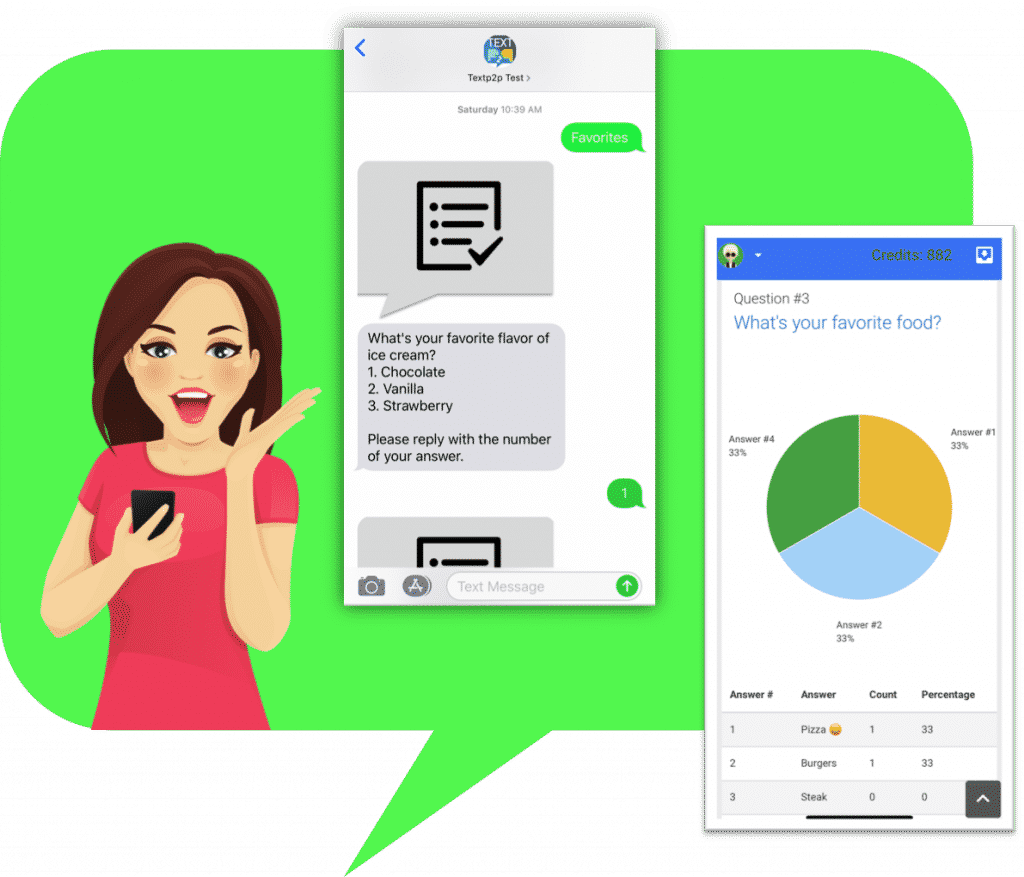 Surveys & Polls to learn what voters want
A text message survey is the fastest and easiest way to gather valuable feedback from your districts, to understand the issues voters really care about and improve your chances of winning.
TextP2P uses MMS text messages so each question & answer choices can contain a picture and up to 1600 characters!
Organize Your Volunteer Army
Need to mobilize your volunteers? No problem! They'll be on the move with just the click of a button! 
Use TextP2P to deploy volunteers into the community. Door knocking, organizing events… you name it! You can use SMS marketing to recruit volunteers from your ardent supporters by sending timely and targeted volunteer opportunities. Political text marketing enables you to reach your staff and volunteers quickly and drive them to take your desired actions- without the distraction of social media. In addition, you can communicate upcoming events, assignments, and much more.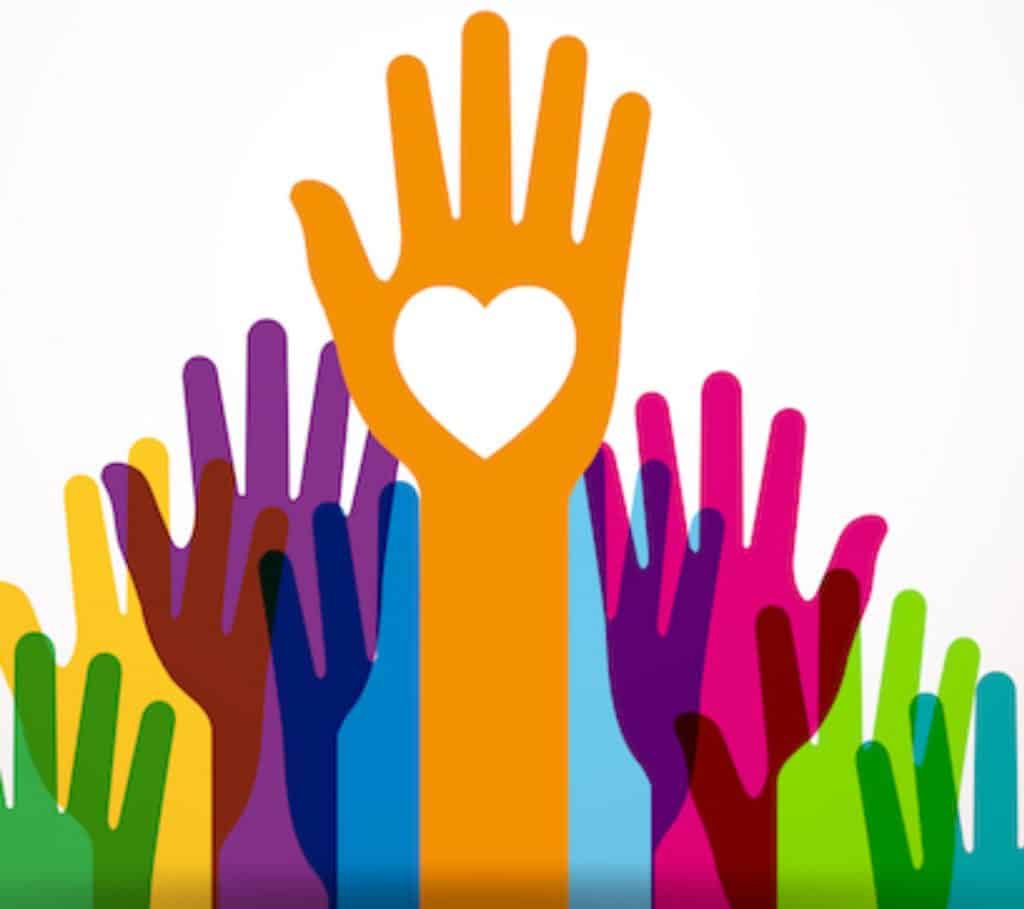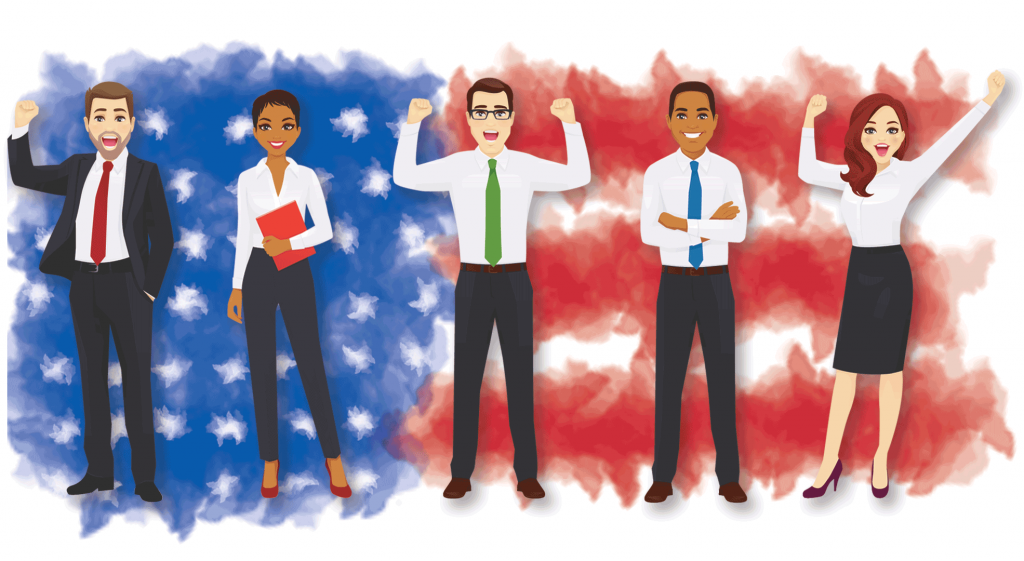 Campaign Fundraising
Fundraising is critical for any political campaign. In 2012, the Federal Election Commission (FEC) allowed political parties to solicit and gather donations using political texts. 
Text marketing has proved to be among the best fundraising methods, boasting a return of investment (ROI) as high as 2000%. That's way higher than the ROI you could generate with traditional fundraising strategies such as sweepstakes, auctions, and campaign events. 
For better results, create a clear and compelling message that includes a powerful call to action. More importantly, have an easily clickable link to your contribution page. Finally, make sure to acknowledge any contribution. 
Best Way to Reach a Younger Demographic
In the past, candidates struggled to engage younger votes because they are hard to reach and don't resonate with typical political messaging. However, that has changed with the advent of political text messages. 
Youths are more prolific users of mobile phones and SMS than any other demographic group. With that in mind, leverage a mass texting messaging platform to personally connect with younger voters and activate their support. 
Polling Supporters
During political campaigns, there's much to focus on, but you want to ensure your messaging resonates with your supporters. You can use political text messages to determine the issues that matter most to your supporters. You can then use their feedback to inform your political campaign marketing and choose your talking points wisely. 
An example of a question you could pose via SMS could be:
 "Which of the following do you care most about? Tax Reform; Environment Regulation; Government Spending; First Amendment Rights".
Important Announcements 
You want to disseminate information to your supporters and campaign staff quickly and efficiently. That's where mass SMS marketing saves the day. You can use them to spread the word about your events' time and location. 
Political texts are a great way to encourage your constituents to register as voters. You can also send registered voters friendly text reminders on election day.
Elements of an Effective Political Text Messaging Campaign
SMS Marketing Platform 
Trying to send SMS manually will only waste your time and limit the success of your campaign. Therefore, it's necessary, if not mandatory, to use a mass texting platform that matches your needs and budget. 
TextP2P is an established SMS marketing platform with various features designed to elevate your political campaign success. Bulk texting allows you to send a single message to all your subscribers simultaneously from an extended code. In addition, the segmentation feature will enable you to send personalized text messages to elevate engagement.  
Unlike most systems that limit texts to 160 characters, TextP2P allows you to send 1529 characters. You can also save frequently used messages as templates for subsequent campaigns. With flexible pricing, you enjoy the peace of mind that we have a package that suits your needs and budget. Start a 14-day free trial now.
The law also requires you to allow subscribers to opt out of your SMS campaign. You can advise recipients to send the word STOP to unsubscribe.
Segmentation
Contact segmentation is central to sending targeted political messaging and relevant CTAs. For segmentation, you will need additional details of your subscribers, including email addresses and ZIP code, which you can gather via a signup form or a series of automated welcome messages. 
ZIP codes are essential for communicating location-specific messages- for example, events and volunteering opportunities in your county. In addition, with email addresses, you can match your supporters with their online activities, such as donations, so you tailor your requests and acknowledgments appropriately. 
How to Craft Winning Political Text Messages 
Now that you have your SMS marketing elements in place, below are practical tips to create engaging political texts: 
Be Precise 
Even though SMS marketing directly reaches supporters, understand that several campaigns compete for voters' attention. Considering you have only 160 characters and a few seconds to pass your message via SMS, strive to craft texts that communicate who you are, the reason for sending the text, and actions you require from the subscribers.  
Personalize Your Political SMS
Over 54% of consumers are likely to take the desired action if they receive more personalized texts. Personalization helps create personal connections between political candidates and their supporters, leading to higher response rates. Show that you care about your subscribers by including their names and region's names in your political texts. 
The Bottom Line
Voters are more receptive to political text messages than social media ads, calls from unknown numbers, and knocks at their homes by strangers. Use the above guidelines to mobilize support for your political endeavors using text messages. 
Your choice of SMS marketing platform is critical to your campaign's success. TextP2P helps you launch, manage, and automate successful political text marketing campaigns, whether you want to engage more supporters, raise funds, organize campaign staff, or garner more votes. Sign up for a free trial today!
How to Get Started Immediately with Text Marketing
The next step is to decide which platform to use to run your text message marketing campaign. We highly recommend our system, TextP2P – Group Texting Made Personal.
TextP2P is an easy to use web application designed to used on a computer or mobile device. TextP2P provides a SMS & MMS text marketing system designed to help small-midsize businesses cultivate better relationships with customers and streamline follow-ups. Send your customers text messages from a virtual 10 digit local number with a maximum of 1600 characters! It offers features like: Sending bulk personalized texts, surveys, drip campaigns, Ringless Voicemails, keyword signups, scheduling, and more.
At TextP2P we offer a FREE 14 day trial where you will receive 100 text credits to use.