SMS Text Marketing for Businesses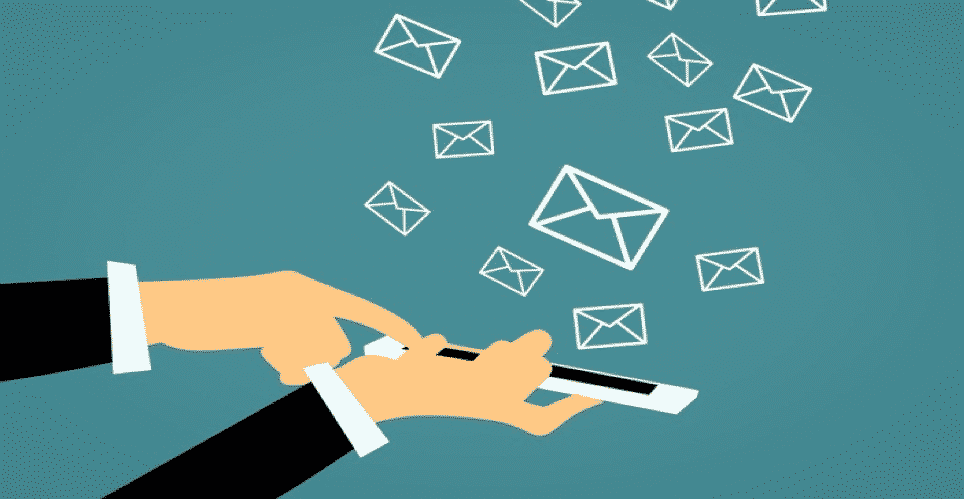 SMS text marketing is one of the hidden gems of the advertising world. Texting service is the future of marketing for businesses, and it is just as easy as sending a text message to a friend from your phone. Text marketing has endless benefits that cannot be achieved by other marketing strategies. If you want to know what these are, you have to understand the features of SMS text marketing.
Features of SMS Text Marketing
Know Everything About Your Campaign: You will get to know reports and analytics about your text marketing campaign. Along with it you will be able to know the keywords and contacts that you can use to make your text marketing campaign more effective.
Automation: Automation is one of the most important features of SMS text marketing. Through this tool, you can send a single message to multiple people on a regular basis.
Contact Management: Contact management is very important to make your SMS text marketing campaign successful. But it is very difficult to manage too many contacts without any additional help. Moreover, your contacts might change their old numbers and in such a case, you will not get success in SMS Text marketing. Therefore, you need advanced SMS text marketing tool that will scrub your contact list and it will ensure that you only have active numbers.
Free Incoming Text Messages: Free incoming text messages is another useful feature that is offered by top text marketing companies.
Integrations: Some text marketing companies come with 3rd party integrations such as Constant Contact and MailChimp.
Multimedia Messaging: In this advanced world, only words cannot do the magic and therefore, keeping this point in mind, most text marketing companies offer feature like multimedia messaging through which you can send photos and videos along with the text.
Mobile Keywords: SMS text marketing tools allow you to create customized keywords and along with it, you can also track your keywords.
Surveys: Using SMS text marketing tools, you can do surveys and pools. With the help of these features, you can take feedbacks from your customers and this will elevate your business to a next level.
Texting is the most valuable marketing tool for your business today!
No other  form of marketing will even come close to delivering the open, read, and response rate you get from texting your customers.  Nearly 100% of all text messages are opened and read within 30 seconds, and if people are going to respond they do so within 3 minutes on average.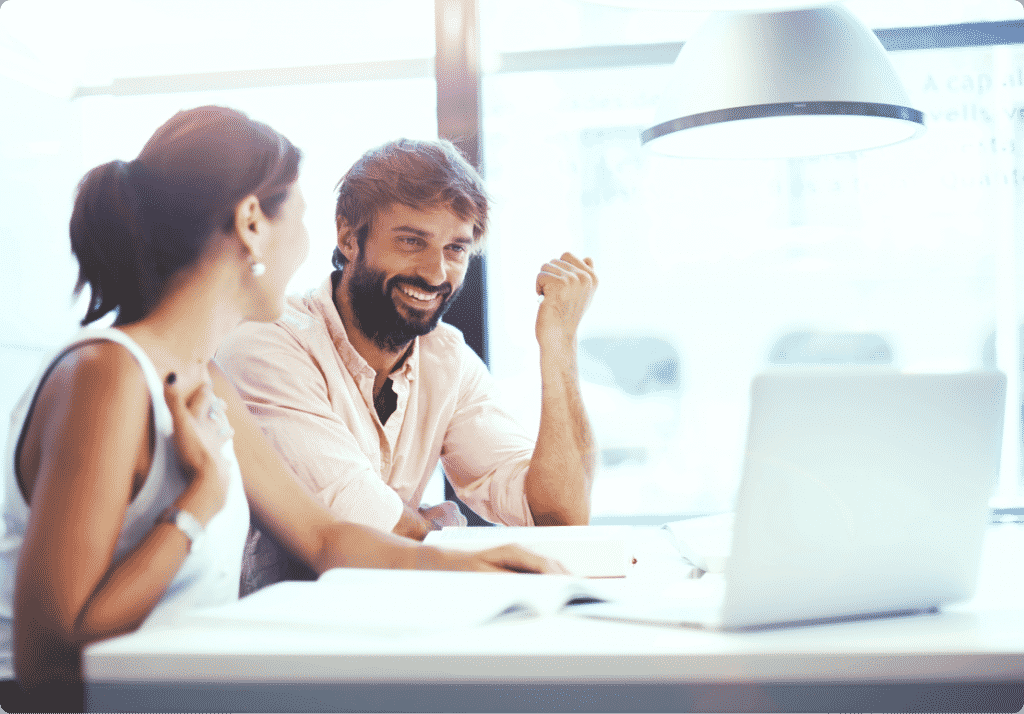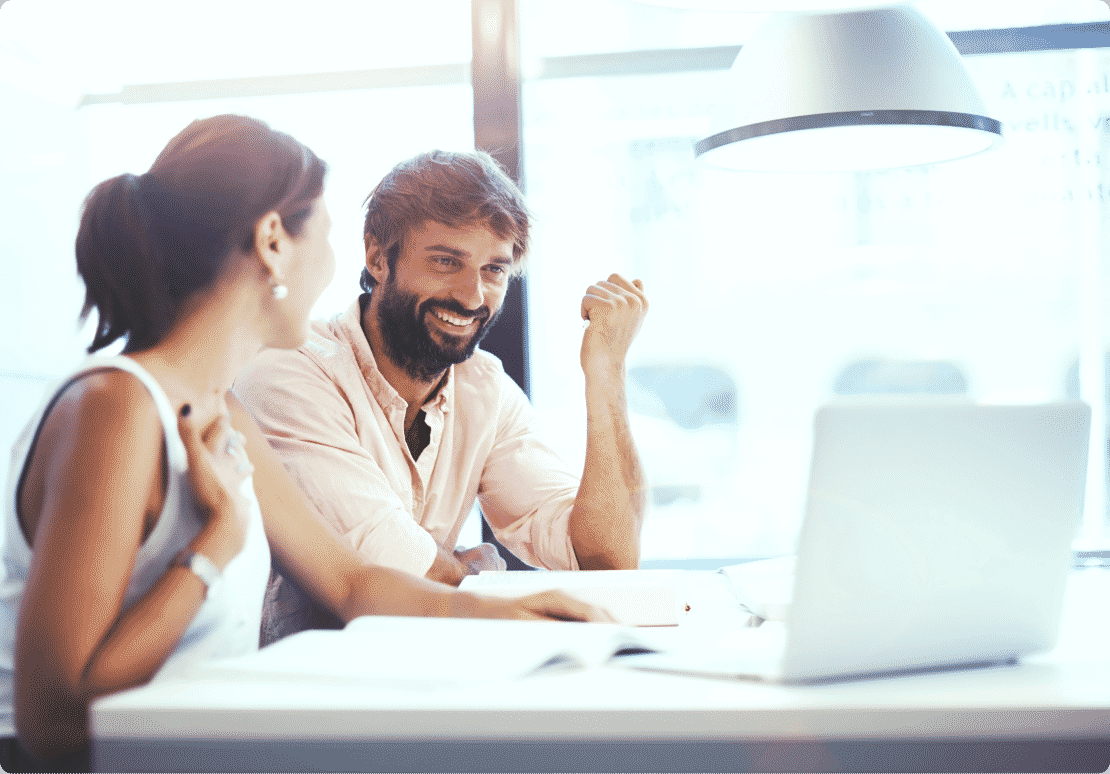 Here are some of the Text Marketing benefits to businesses:
Enhanced Open Rate: When it comes to the open rate, nothing can beat the success of SMS marketing. Research has shown that text messages sent to customers are opened more than 98% of the time and read within 3 minutes. This makes SMS text marketing a great solution for any small business. As an example, network marketers can leverage text marketing to inform and motivate their team members and to increase engagement and with customers, providing two avenues for increased revenue from a single platform.  By Contrast, email marketing viability continues to decline with a current open rate of 10-20%. This is due in part to spam catchers and can also be attributed to lack of interest. Most emails are not read for hours or days, if at all. And unlike email, which requires an internet data connection, texting provides the opportunity for easy and consistent reach.
Cost-Effective: Text Marketing is a very affordable solution for getting your message heard. For just a few pennies per text recipient businesses can send personalized texts to an individual or thousands of people. Moreover, compared with other marketing strategies such as online marketing, social media marketing and more, SMS texting is the most affordable option. Getting your message to customers is important for any business from restaurants to realtors, and a texting service is a personalized, affordable way to connect.
Designed for Mobile Users: It is hard to remember life without mobile phones, and the amount of time people spend on them continues to rise.  Business text messaging meets consumers where they are now. Texts are convenient for both sender and recipient, more likely to be read than an email, and less intrusive than a phone call.
Can Be Combined With Other Marketing Strategies: SMS marketing can integrate seamlessly with other marketing strategies, pointing customers to websites, social media pages discount offers and new products.
Fast and Reliable: Texts pass between marketer and consumer in an instant with a 98% open rate. There is no middle man, no spam filter and no internet connection requirement. With a single tap, your message reaches your customers.
Increased Customer Engagement: SMS texting can create stronger relationships between you and your customers. Businesses such as retail stores, restaurants, and gyms can easily send coupons and announce special events, increasing name awareness, traffic to their establishment, and their bottom line.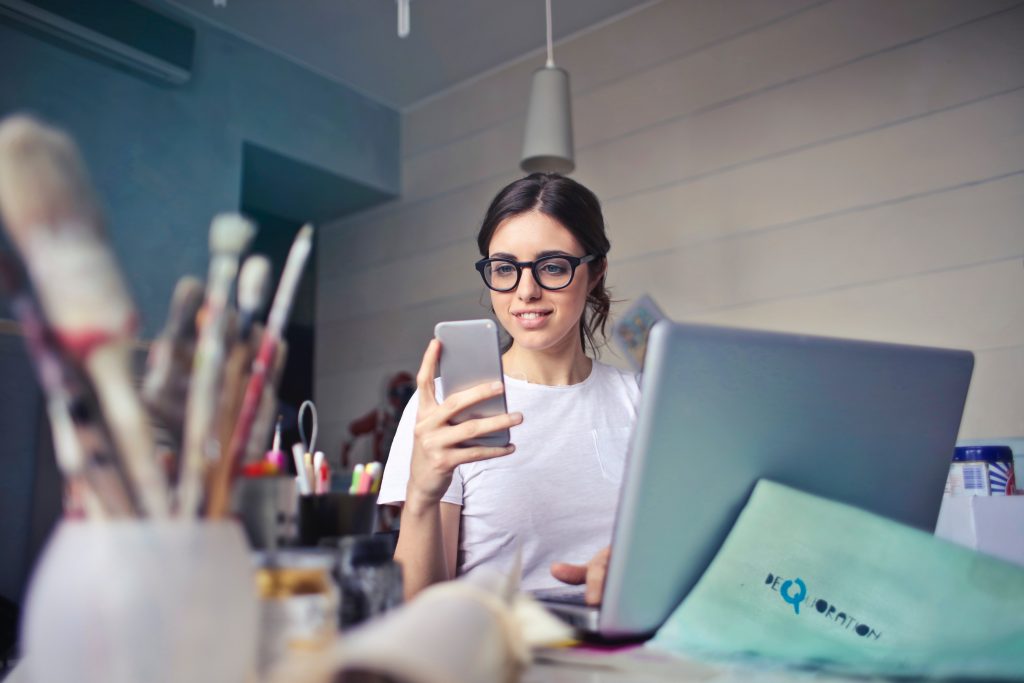 What To Expect In 2020
With the advancement of technology, mobile phones have become part and parcel in our life. Research has shown that people touch their smartphones more than 2,620 times in a day and more than 40 million people have opted in to receive text messages regarding business. It is a fact that consumers use their mobile phones to make almost all decisions such as purchasing products, checking price and reviews etc. 
Therefore, if you can make a connection with the consumers via mobile, it would be great for your business. This is why you need SMS text marketing tool.
The 21st century is the time for Artificial Intelligence and SMS text marketing tools are not devoid of it. AI has made SMS text marketing tool more advanced. It is capable of performing several tasks that humans cannot do. For example, it can give customers 24×7 support through chat bots and it can also give you accurate information regarding your text marketing campaign. The best part is that AI is very cost effective as you don't need any team to manage your text marketing campaign.
How You Can Write Effective Business Message
You will not get fruitful outcomes in your SMS text marketing campaign if you don't know how to create effective business text messages. Therefore, we have added some strategies which will definitely boost your campaign.
·       Send Short Messages: Always keep your messages short and to the point because your consumers do not have much time to go through long messages. 
Don't Make It Repetitive: Good things take time and therefore, you must have patience in order to become successful in SMS text marketing campaign. Never send messages too frequently. It would be better if you send 2 to 3 messages in a month.
Personalize It: Personalize your business text messages by including the name of the customers. It will make the bonding stronger and your sales might be increased.
How to Get Started Immediately with Text Marketing
The next step is to decide which platform to use to run your text message marketing campaign. We highly recommend our system, TextP2P – Group Texting Made Personal.
TextP2P is an easy to use web application designed to used on a computer or mobile device. TextP2P provides a SMS & MMS text marketing system designed to help small-midsize businesses cultivate better relationships with customers and streamline follow-ups. Send your customers text messages from a virtual 10 digit local number with a maximum of 1600 characters! It offers features like: Sending bulk personalized texts, surveys, drip campaigns, Ringless Voicemails, keyword signups, scheduling, and more.
At TextP2P we offer a FREE 14 day trial where you will receive 100 text credits to use.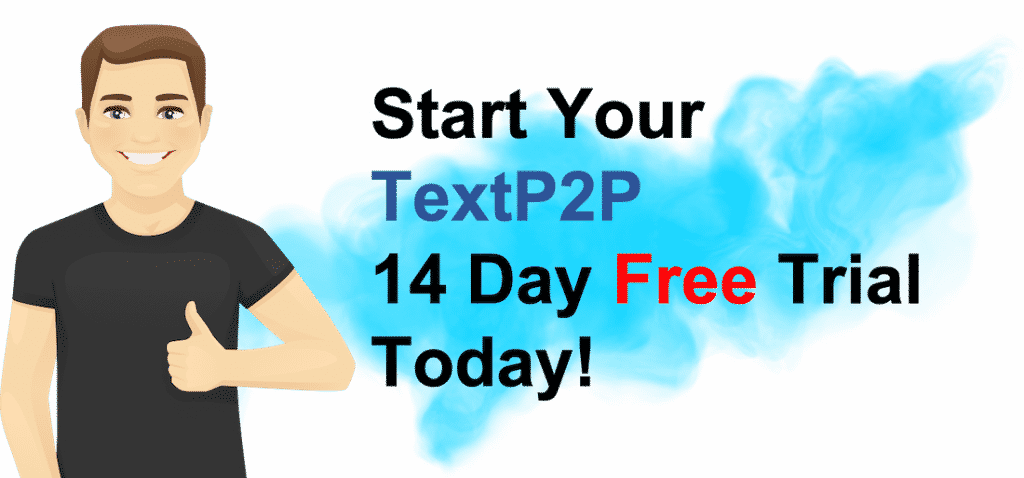 How Does the Free Trial Work?
✅  Sign-up for a FREE TextP2P account. Take a tour of the system and watch a demo.
✅  Sign up for a FREE trial by entering your credit card to start and immediately receive a local area code phone number matching your cell phone and receive 100 FREE text credits.  You credit card will not be charged until your trial is over unless you go over your 100 free texts. After the trial ends your membership begins for just $20/month with our Starter Package Plan.
✅  You're in control! Upgrade, Downgrade, Buy Additional Credits, or Cancel at Anytime.
Creating Your First Text Marketing Campaign is Easy
Once you have activated your account by starting your free trial or subscription, you easily send your first text message marketing campaign in just 3 simple steps and in less than 2 minutes.  Watch the video below to see an example of how easy it really is.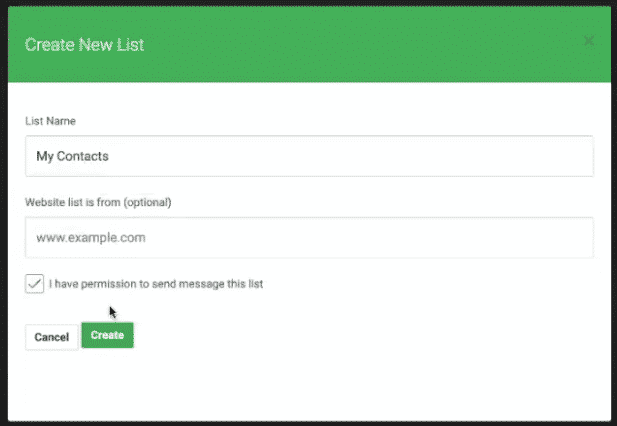 Step 1 – Create New List
The first step to simply create a new list to organize and store your contacts. You will name your list whatever you like, optionally indicate what website the contacts came from, and then check the box that the contacts have opted-in to being contacted by you.
Step 2 – Import Your Contacts
The next step is import your contacts from a .csv (Comma Separated File) which can be created from Excel or Numbers. Most CRMs and existing systems support exporting data directly to a .csv format. When you import you will asked to label / map each field. Any fields you don't want to import can be set to ignore.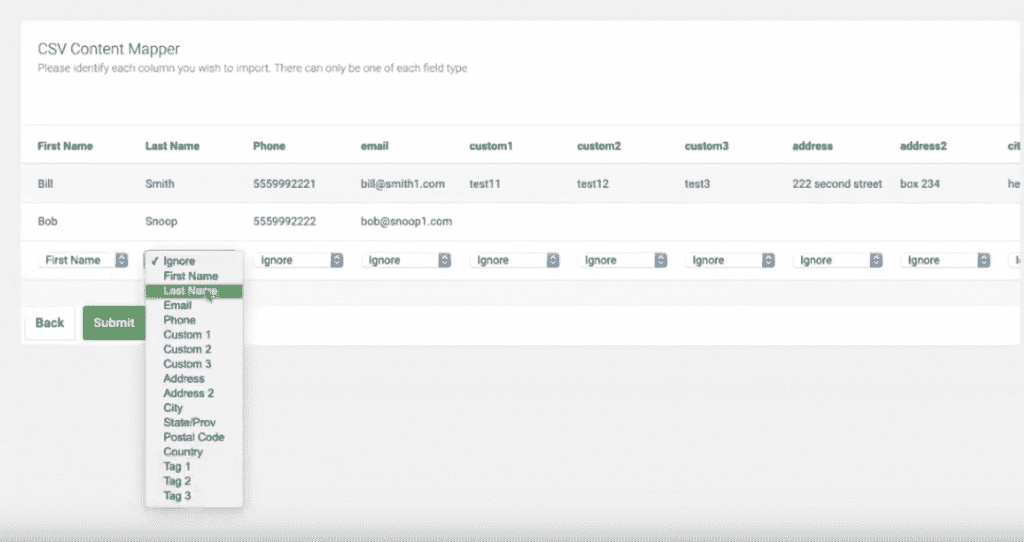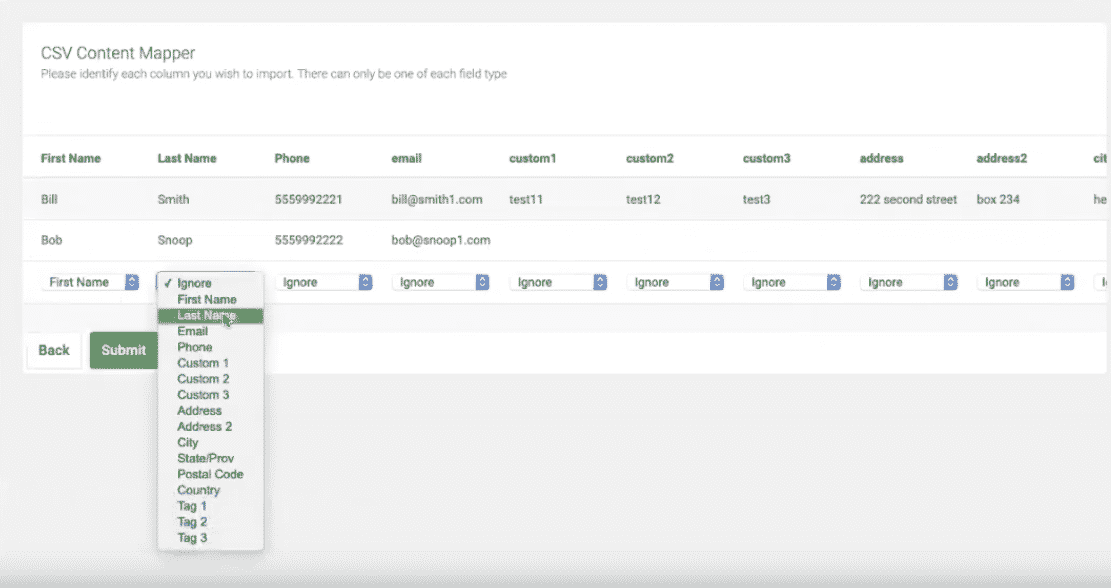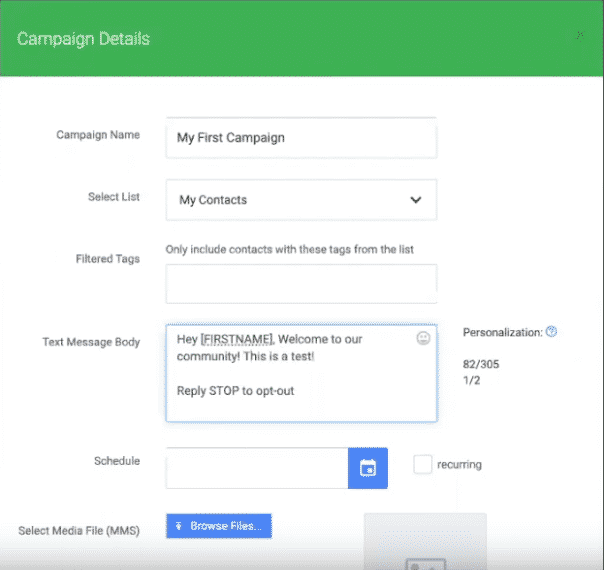 Step 3 – Create New Text Campaign
The final step is to create your text message campaign which will be sent to your entire list.  Simply name your campaign, select your list, and type your message. You can optionally schedule your message to go out at a particular date and time, add multimedia like pictures, videos, pdfs, or audios), and filter your contacts further by tags.  Once you are done editing, hit SEND… and you're done.
How Text Marketing can be Used by Different Industries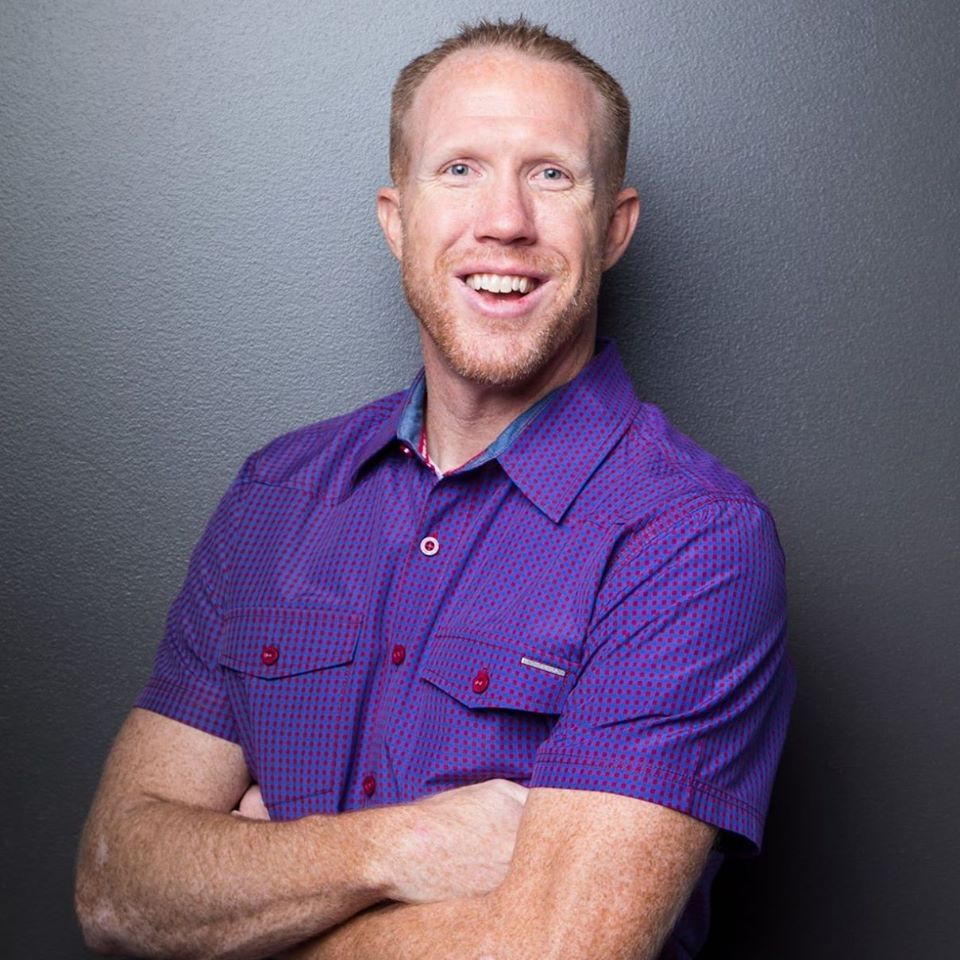 TextP2P has revolutionized the way we communicate with our most valued customers and clients. There are so many cool features that make communication easy and effective. We've especially enjoyed the ringless voicemail features. We used to depend mostly on email communication, but now we're able to send text messages or voicemails in an instant, and with a nearly 100% open rate. TextP2P has been a phenomenal tool for our corporation.
General Manager, North America Modere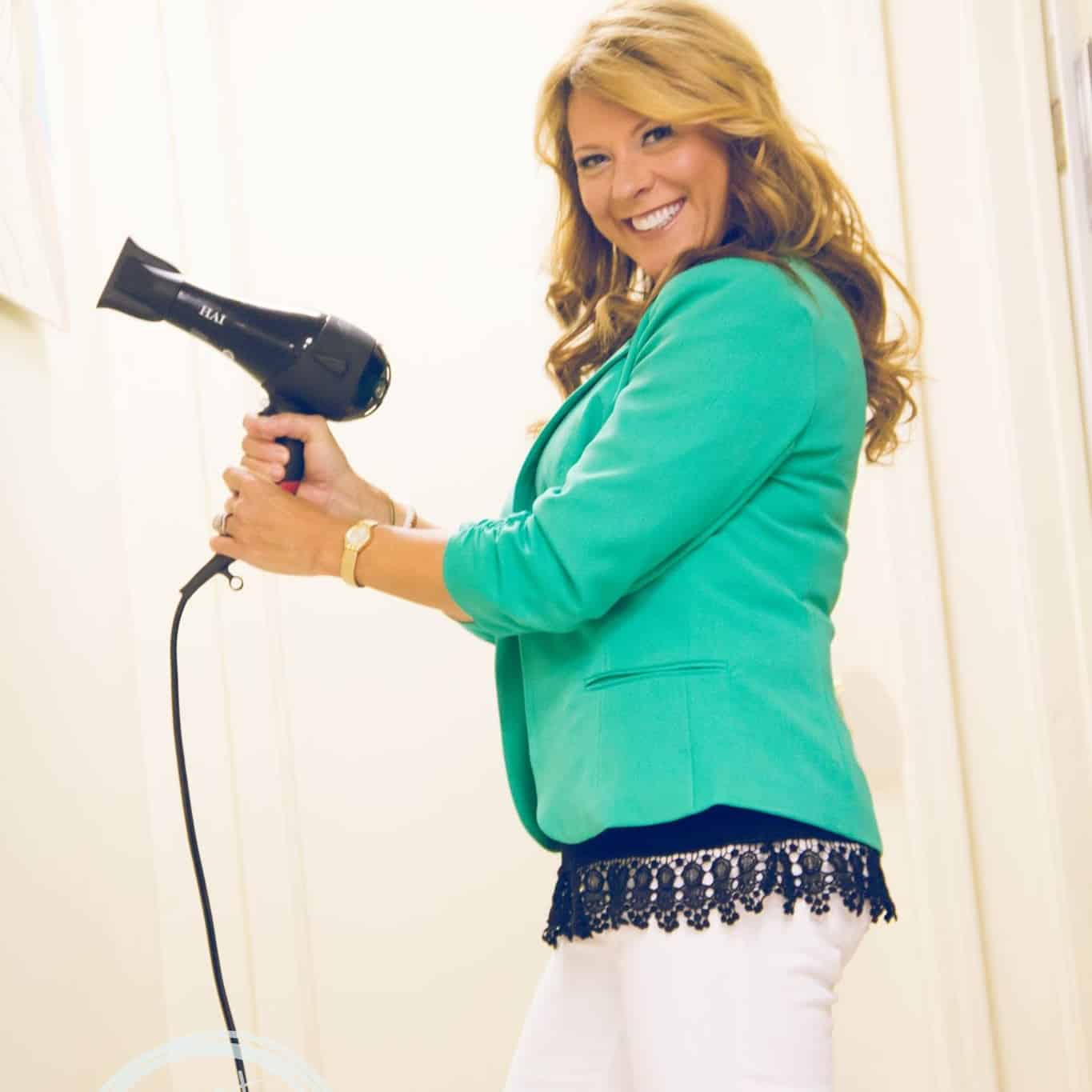 TextP2P has made such a difference! I was feeling scattered and lost until this came into my life. Now, I feel more in control. TextP2P has made my follow-ups easy by scheduling bulk and individual reminders, making connections and sending notifications. I've been able to organize my sales funnel which has helped with making sure that every potential client, business partner or booth renter is communicated with on a regular basis. TextP2P has helped me grow my business, build trust, and solidify client relationships. I love it!​
Profession Network Marketer ・ Salon Owner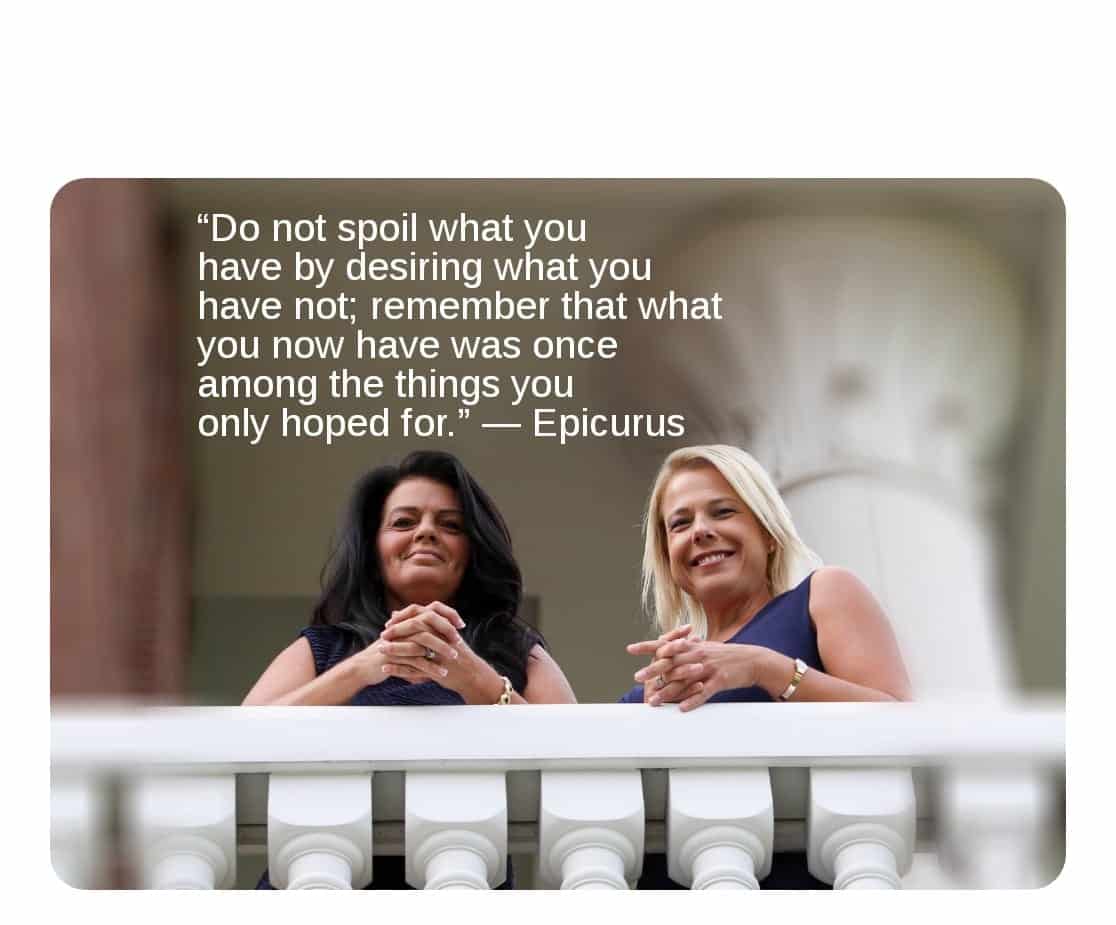 We're so excited! We just finished our annual leadership event, It's All About You 2018 and it was a complete success! We would not have reached as many people with our message had it not been for TextP2P. Because of TextP2P, because of their personal coaching and because of their message and marketing and their ability to help us share this message, in only 90 days, they helped us have so many people here. I would recommend them to anyone without a doubt. Hands down.
Dr. Sherri Yoder & Crystel Smith
Authors ・Speakers ・Entrepreneurs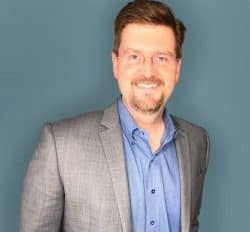 TextP2P has transformed my business. Since adding this service to my communication strategy, TextP2P has helped me stay in better contact with my customers and increase my overall response rate by 90% over email or chat. Since implementing this system to automate important processes, I have had more time to devote to other income bringing activities in order to expand my business and empower my leaders. TextP2P has saved me time, helped build and renew relationships and increased my overall ROI. To say the least, I'm a big fan!
Health & Fitness coach・leader・Entrepreneur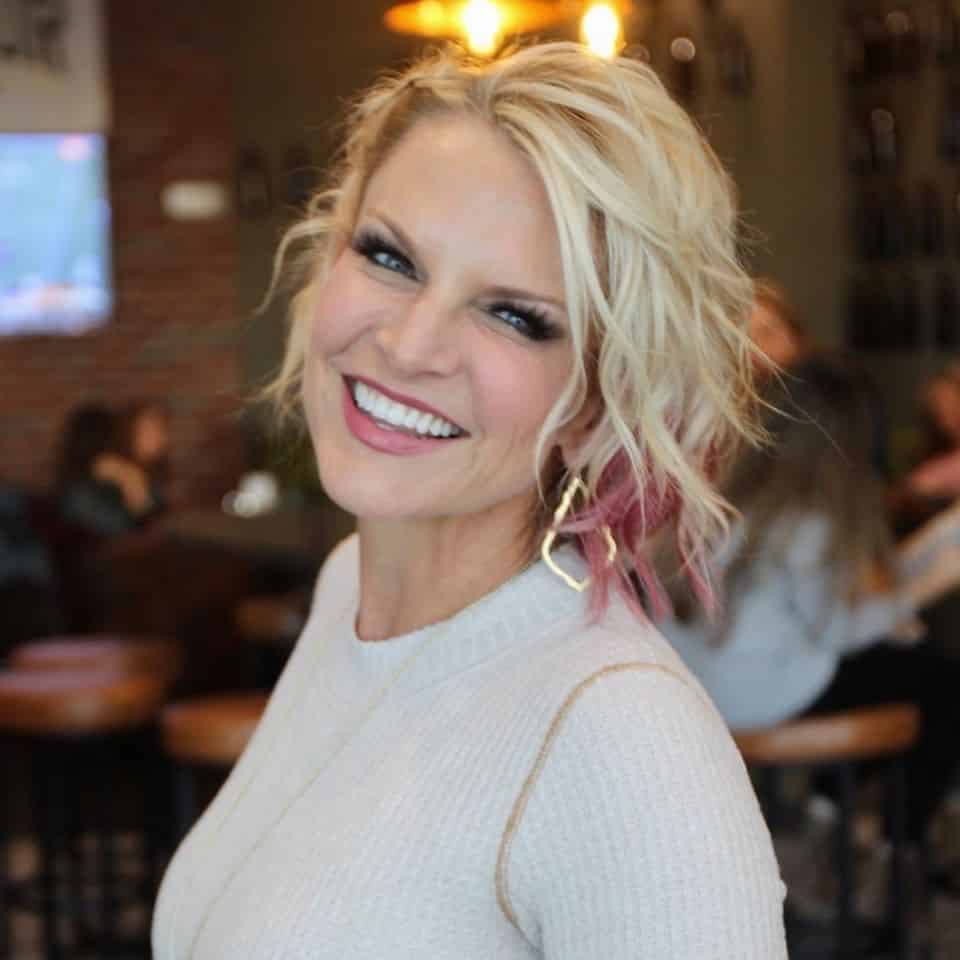 TextP2P has provided much better engagement for our team! We've seen an immediate increase in engagement on our team with information we send out through TextP2P. We are confident it will be a game changer for our business moving forward. Truly we have found it to be very user friendly We have had more people take action on the business initiatives we are creating than ever before.
Business Owner ・JAB Fitness