Ringless Voicemail
Send bulk or single voicemails directly to mobile and landline phones without ever making a call!
See How It Works
Let them hear YOUR voice!
With a 98% Open Rate!
Only 2 Credits per Ringless Voicemail!
Same as MMS!
Easy as 1, 2, 3.
Create Campaign
Create your campaign and choose ringless voicemail recipient(s).
Record Message
Record your message using provided audio recording system.
Send
Choose recorded message and send to your chosen contact list.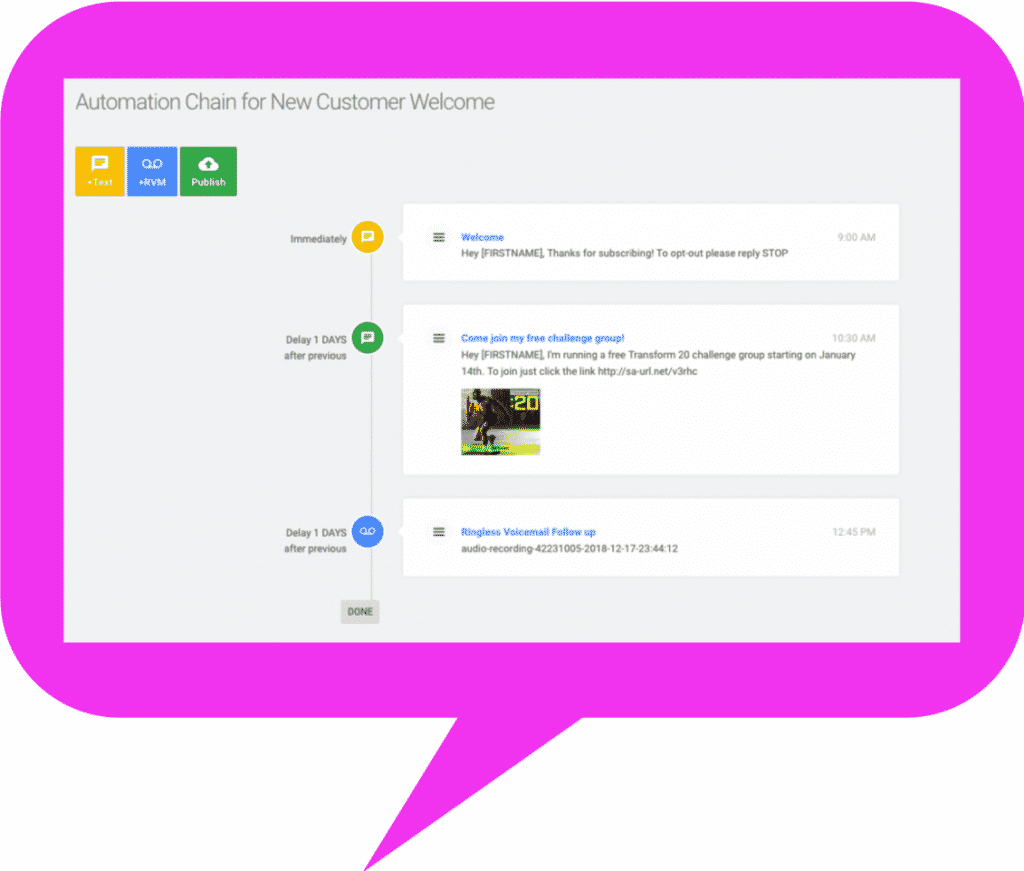 Automate Communication using Drip Campaigns
Save time and get organized
by automating your customer communication and new lead follow-ups using both Text & Ringless Voicemail messages.

Get Your 14 Day FREE Trial NOW!